Budapest - Szentendre - Budapest
Szentendre is located in the gateway to the Danube bend, in a beautiful natural setting The town on the right bank of the Danube is a city of artists and the arts. Its charming streets are lined with museums, historic buildings and other interesting sights. It is a popular place for excursions.
The oldest church in the town is the Parish of St John the Baptist,
The oldest is the Peter and Paul Church - built by Serbian refugees
The most ornate is Belgrade Cathedral - the Episcopal See of the Serbian Orthodox Church
The artists were also captivated by the charm of the area and the city on the occasion of the Saddam's Day. Today, the city is still a cultural centre, as the countless galleries and museums are testament to.
Of course, if you visit Szentendre, you should not miss the Open Air Ethnographic Museum, Hungary's largest open air museum, which presents the typical landscapes of our country.
Szentendre is also a town of colourful events, with festivals, cultural events and gastronomic events organised throughout the year.
WE WILL NOT OPERATE ANY MORE LINES IN 2023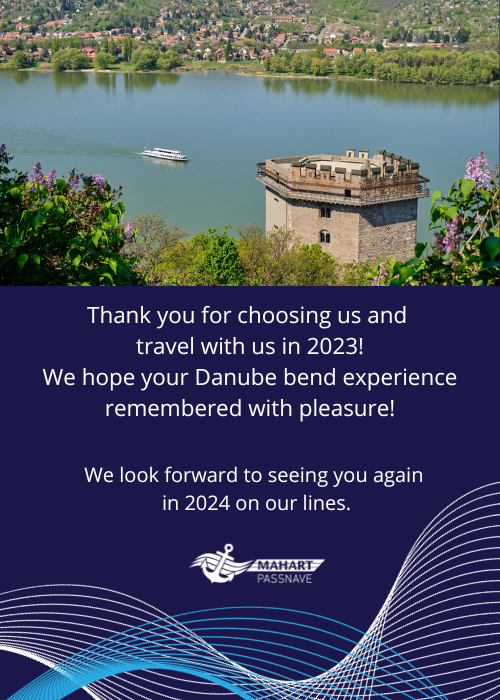 Children under 2 years travel FREE with Registration Ticket
Children's ticket for children aged 2 - 12 years
For student or pensioner tickets: full-time student card, pensioner card.