Budapest - Szentendre - Leányfalu - Tahitótfalu - Visegrád
Our Szentendre - Leányfalu - Tahitótfalu - Visegrád excursion boat service is an extension of our Szentendre scheduled service, which is available as a round trip with day ticket.
Leányfalu is situated between Szentendre and Tahitótfalu at the foot of the Nyerges Hill. Ancient finds have also been found in the area of the settlement, proving that the Romans visited the area. The ruins of the Roman watchtower can still be seen today on the Móricz Zsigmond road. After the Romans, the historiography in this case was interrupted, but it is probable that the area was repopulated during the conquest. The first written record comes from a document of 1407, when it is already mentioned as Leanfalva.
For those who come to Leányfalva for more than just the beach, the Zsigmond Móricz nature trail is worth a walk.
Leaving Leányfalu, Tahitótfalu is next. The duality of the settlement is also a delight, as Tahi lies on the slopes of the Visegrád Hills, while Tótfalu lies on the slopes of Szentendrei Island. You can enhance your enjoyment with some strawberries, which you can easily do in season, as the village is famous for this fruit. Several restaurants and hiking trails await visitors.
In addition to agriculture, the locals are also building on tourism, with several restaurants for excursions. From Tahitótfalu you can also join the Pilis and Visegrád hiking trails, and cycling enthusiasts will also find something for them.
THE BOAT WILL NOT STOP AT LEÁNYFALU, TAHITÓTFALU PORT,
BECAUSE OF THE LOW WATER LEVEL ON 23th October 2023
BUDAPEST - SZENTENDRE - VISEGRÁD EXCURSION BOAT LINE
23-30 September 2023.
Saturday
+ 29th May (Pentecost Monday) will sail

IMPORTANT INFORMATION
CHILDREN: 2 - 12 years of age
STUDENT: over 12 years old with a full-time student card, for foreign students only with ISIC Card (International Student Identity Card)
PENSIONER: Can be purchased by showing a Pensioner's Card or Pensioner's Certificate.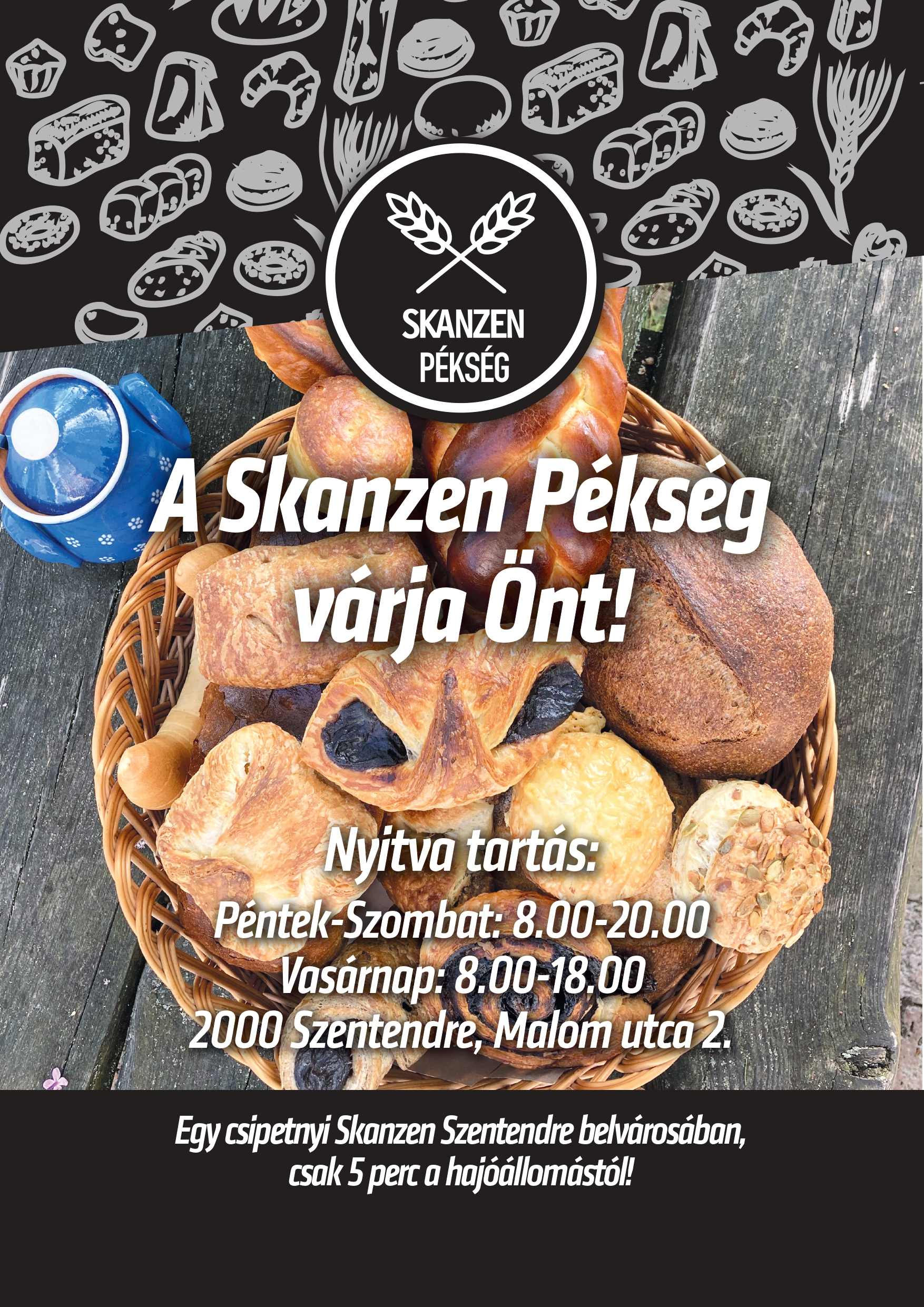 20% discount at Skanzen House in July!
Skanzen Bakery's handcrafted bakery products based on original recipes are available at Skanzen House! Fancy a snack on the road? Stop by for a delicious cocoa snail, a cottage cheese bag, or choose a slice of cake from our own pastry shop! Drink a delicious coffee or cool down with lemonade, the experience is guaranteed to be perfect!
A hint of Skanzen in the heart of Szentendre, just 5 minutes walk from the boat station!
The offer is valid for purchases over 3000 HUF and applies to the current food and drink offer of the Skanzen House upon presentation of the boat ticket.
The promotion is valid from 1-31 July and cannot be combined with any other promotion.
Szentendre, Malom utca 2.
Opening hours: Friday-Saturday: 8:00-20:00, Sunday: 8:00-18:00
Phone number: +36 30 562 7517